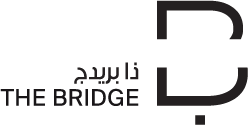 The Bridge
No. of Staff: 1500+
Industry: Developing a dynamic, thriving city
Briefly, we say that fitness and the rest of our lives should not be separate events, separated by time and distance: they ought to co-exist.
With new philosophy and science, THE BRIDGE is introducing a progressive hybrid of products and programs connecting all needed layers of authentic wellness, humanizing the offering into a daily sensible lifestyle.
Leaning, in a meaningful measure on coziness, hospitality and minimal essentialism, an alternative approach is developed.
Culture, learning, social, culinary, exercise, relaxation, natural products and connection with the rhythm of nature are fused into one cohesive lifestyle that fetches sustainable results and deep joy.
The facilities are second to none in both quantity and quality, while the care is infused with elegance.
The larger site is vibrant with energy; while the building is bright with light and celebrates great views while visitors engage in offerings designed for the next era.