The iconic destination located in the heartbeat of Abu Dhabi has opened with overwhelming success
and is projected to succeed further with its upcoming concepts
UAE, Abu Dhabi; XX June 2022: Al Qana, the inspiring social dining and entertainment destination in the heart of Abu Dhabi, has recorded impressive footfall since its launch and is on track to achieve its target of over 10 million visitors by the end of 2022. The waterfront development is fast becoming the heartbeat of the capital as over 500 international social media influencers have visited since its launch in November 2021, recording over 45 million online impressions.
Home to over 330 unique species and more than 46,000 animals, The National Aquarium of Abu Dhabi (TNA) is Al Qana's flagship tourist attraction and "the world of natural treasures" has welcomed over 350,000 visitors since the beginning of the year, 20% of whom were tourists. TNA's educational programs in the form of its 'Professors Aquademy' and 'Junior Marine Biologist' programmes have been hugely popular with families and children and have hosted over 25,000 students via school tours over 4 months.
Al Qana's incredible range of original and new F&B outlets, 80% of which are Emirati-owned and managed, have also added heavily to the project's success. Among the several new restaurants that have been added to Al Qana's social dining portfolio are Tjaarz Coffee Works, PAVO Restaurant, Cartel Coffee, Space Café, Grand Beirut Restaurant, Pinky Fish Restaurant, Wing it Restaurant, Slaw Burger, Otoro Restaurant, Adrift Burger, Blue Waves Café, Cave Café, Ozo Restaurant, Terra Restaurant, Joud Café, Tazal, and Oii Restaurant.
Looking ahead, Al Qana's exponential success is only set to continue in Q3 of 2022 with the launching of multiple F&B concepts. Cinemacity will be immersive in its own right; the theatre has 15 luxurious screens to provide the best possible viewing experience of global blockbuster movie releases. Moreover, Pixoul Gaming, a unique Virtual Reality and Esports gaming hub will become a hotspot for video game aficionados as it showcases both immersive and modern gaming capabilities under one roof. Uniquely, Pixoul will also include the first-ever certified eSports Academy in the region with a mission to highlight the importance of playing responsibly.
These past and future developments have catapulted Al Qana to the forefront of the UAE's entertainment and leisure destinations. Growing success has also been achieved in the form of rewards, as Al Qana's infrastructure received the Porcelanosa Award for "Best Public Space" in the world. With its rising footfall, new openings, and awards, Al Qana is on track to achieve its vision of inspiring social entertainment and human connections through vibrant lifestyle experiences.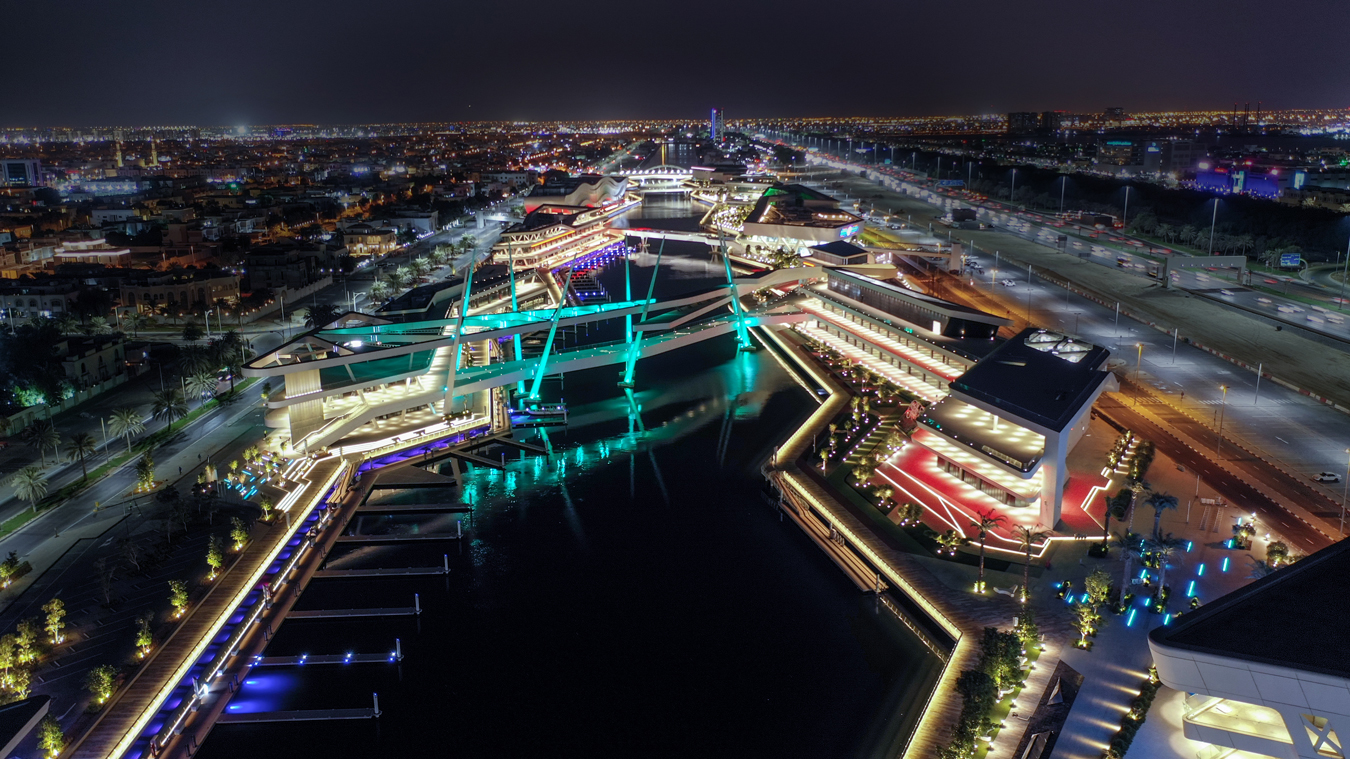 About Al Qana
Al Qana is a unique waterfront destination bringing a new definition of social dining and entertainment to Abu Dhabi. The development is one of the most anticipated touristic landmarks in the capital featuring seven anchor destinations spanning over 2.4km of scenic and picturesque waterfront walkways.
Al Qana offers residents and visitors a unique collection of attractions with state-of-the-art facilities from waterside eateries, the largest standalone cinema in Abu Dhabi, the Middle East's largest aquarium, first-of-its-kind lifestyle hub including wellness facilities, first to the UAE VR zone, E-Sports arena, standalone exciting kids' zone, and landscaped community spaces never seen before.
Al Qana is the first-ever Build-Operate-Transfer (BOT) model implemented by the Abu Dhabi Municipality (ADM) and is jointly developed by Al Barakah International Investment. International Construction Contracting Company (ICCC) is the lead contractor in charge of the development of the project.
For more information about Al Qana, please visit: www.alqana.ae
For media queries:
TOH Public Relations
Tara Mallon
[email protected]
+971 4 382 8900